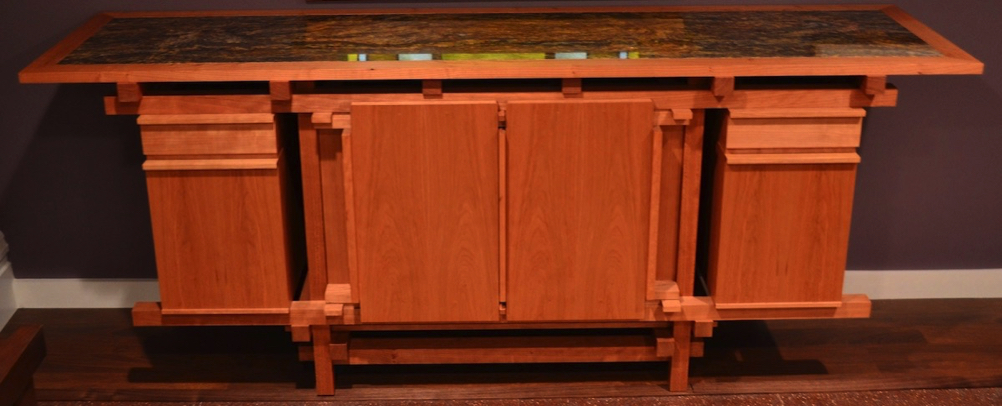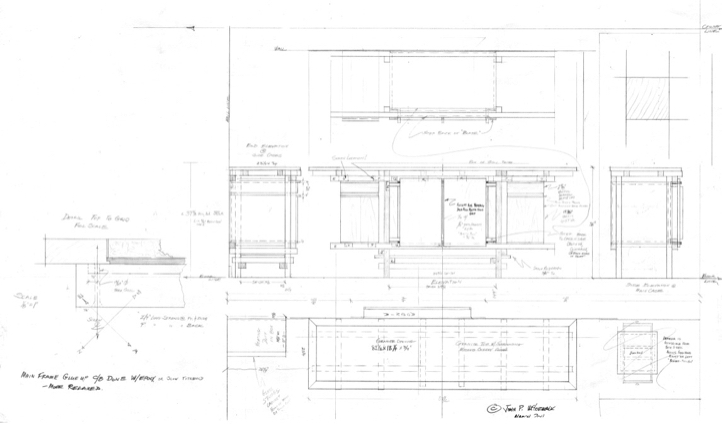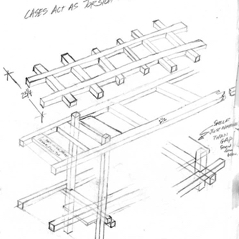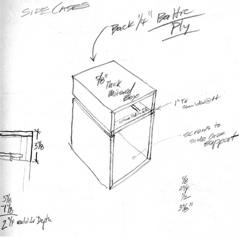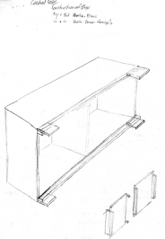 The main frame is sketched.
The sketches lead to an actual scaled drawing. Proportioning happens during this drafting process. From the execution of this drawing, methods of joinery and order of processes are thought out. From this scaled drawing, a stock list is prepared. An outlined project procedure is written.
The piece results from the organized process.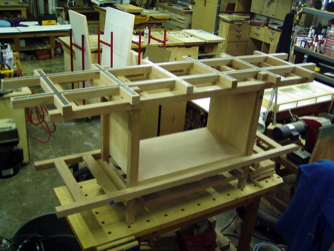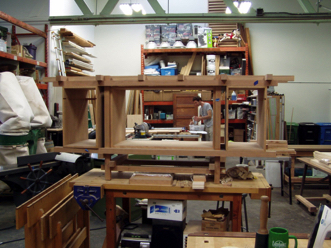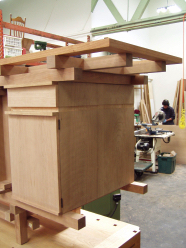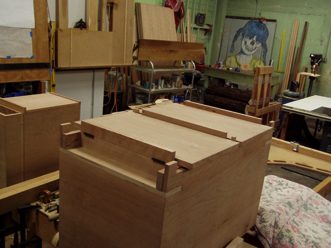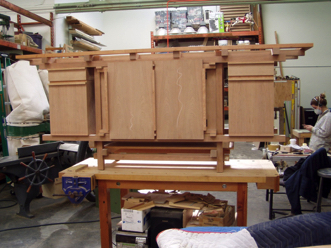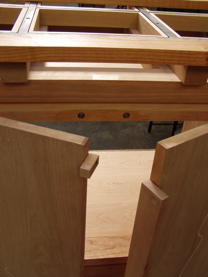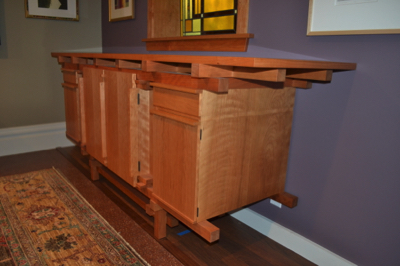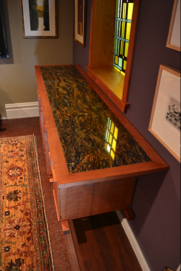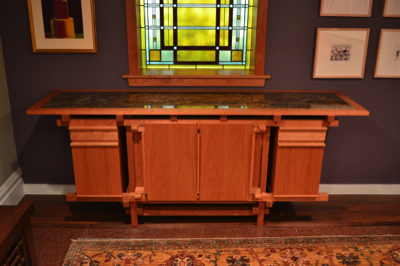 WOODEN BOAT FESTIVAL
September 8-10, 2023
Building a Traditional Sliding Rowing Seat: This will be a complete demonstration of the processes involved. 2.5 hours.
Friday September 8: 9:30 AM - Noon, Discovery Stage
Tenoning on the Table Saw:
Friday September 8: 2:00 PM, Woodworking Stage
In this 50 minute Lecture demonstration, I will show you how to make accurate, uncompromised tenons on the table saw.
Below are examples starting clockwise from the top left of: cutting an angled tenon cheek, the angled tenon cheek cut, beveling a part with an already cut bridle joint, and cutting both cheeks with two blades.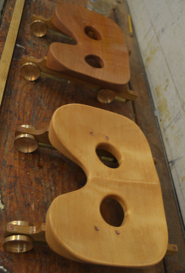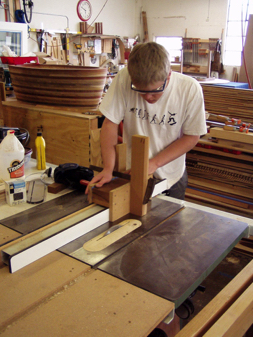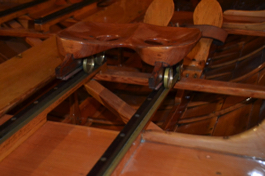 Mortising with a Plunge Router and a Jig
Friday September 8: 1:00 PM, Woodworking Stage
Learn how to cut traditional mortises on a budget. With a plunge router, a fence and a simple jig, you can make uncompromised mortises.